Catering & Event Reviews
We value your feedback and are happy when you share your experiences with us. If you recently had an event catered or planned by Daniel et Daniel would you please SHARE WITH US your experience?
Below are some of the reviews we have received from our valued clients.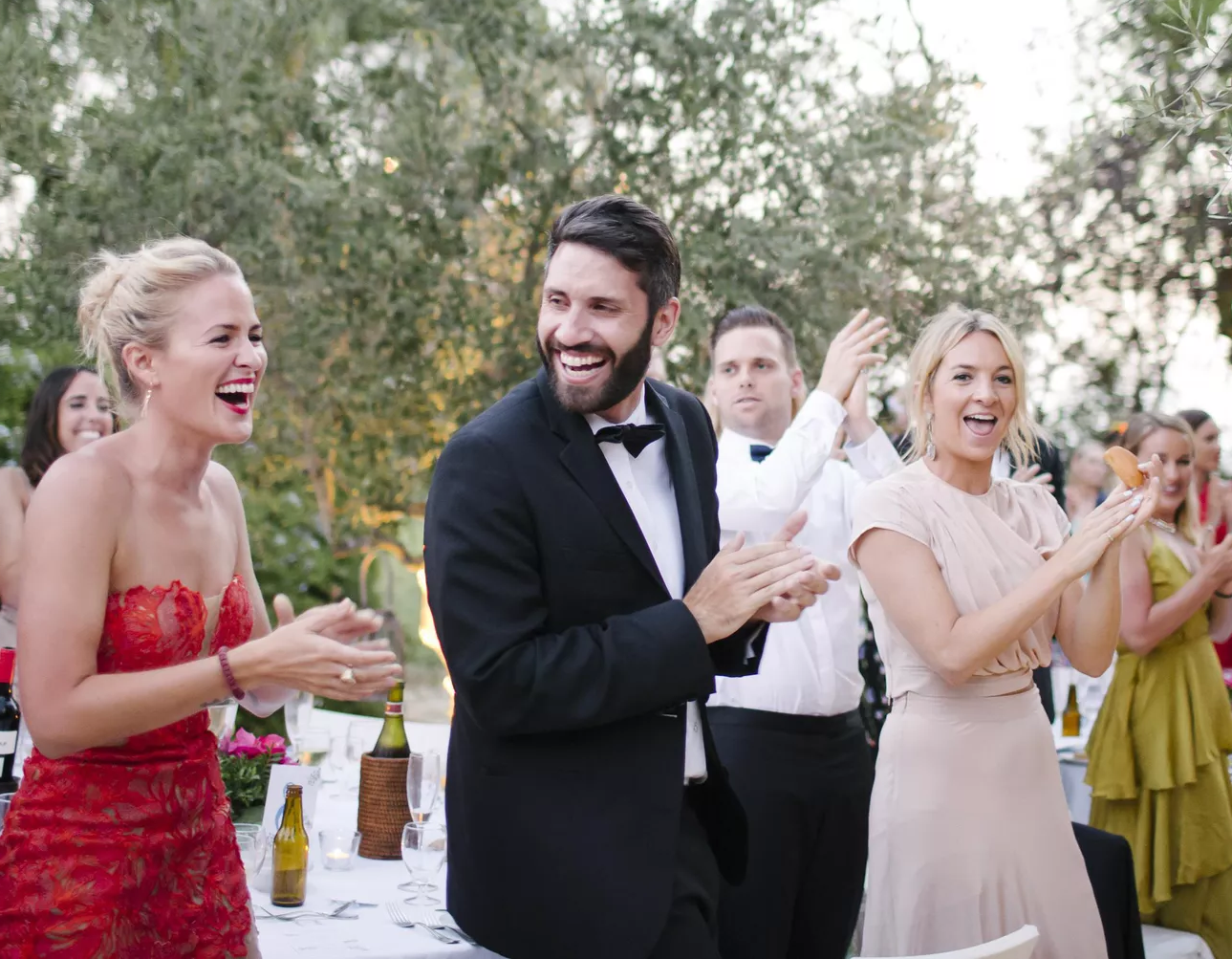 They were an absolute pleasure to work with! She catered my 30th birthday and everyone was raving about the quality and service of the food. I would highly suggest her and her team for your next event! Thanks again for all your hard work and amazing food!
Highly recommended! Sonia and her team were very helpful and professional. Plus, the food and presentation were outstanding! Food was loved by all.
Food was hot, delicious and on time. We will be ordering again for the office. Everyone loved the food and service provided.
Sonia the owner of Parlato's Catering is not only and amazing Chef but she is a wonderful, warm, professional and caring person. Sonia helped me host a party that exceeded my expectations, the people that attended this event were very impressed with the taste, quality and the beautiful presentation of the dishes. Sonia really helped me create a stress free party. I will definitely recommend Parlato's Catering for your important events.
I came from Italy last year (2019) celebrating our 20th Wedding Anniversary and one of the most memorable things we had experienced over there was the unforgettable food taste. Well, We just celebrated our 21st Wedding Anniversary and We ordered Parlato's Catering food. OMG! All the good memories came back as the taste, the quality and the magic of the food is incomparable and reminded us to Italy. Thank you Parlato's Catering for serving us with such dedication. Looking for the next order.
I have used a number of caterers in the past and Parlato's is my favourite. I love that the food is homemade, healthy, and delicious. I recently ordered food to be delivered to friends who had experienced a death in the family. They raved about the ravioli and lasagna and made a point to mention the condolence card that Sonia included. Highly recommend.
We have enjoyed the food from Parlato's on several occasions. Everything we have tried is absolutely delicious and Sonia is an absolute pleasure to deal with. We will continue to enjoy their food for many occasions to come! 😊❤️
Having Parlato's part of our gender reveal was fantastic! Guests loved the food it was served very nicely and not to mention very tasty! Thank you for being part of our special day :)
We ordered Parlato's catering for a 70th birthday celebration. It was my first-time using a catering company and my expectations were greatly exceeded. Delivery was made on time and the food was very warm, just ready to serve. My guests raved at how good the food tasted. Highlights were the lasagna bolognese, chicken marsala as well as the grilled mixed vegetables. The 'fried-to-share' appetizer platter was also great. There was so much food, guests were only happy to take leftovers home. Overall, a really great experience, highly recommend and will definitely use them again.
I used Parlato's Catering services in August 2020 for my wedding. I had such an amazing experience with Sonia and her whole team. Getting married during a pandemic was extremely stressful, but Sonia made the catering process so easy and comfortable. From the beginning, she worked with me to find the best menu for my day. I informed her of all the food allergies and food sensitivities as well as the number of guests. She did not try to upsell me whatsoever. In fact, she suggested that the amount of food I was ordering was way too much for the amount of people I had. She made great recommendations, and ultimately we had more than enough delicious food for the day. Her prices are very reasonable for the amount and quality of food you are receiving. Her service was outstanding prior to my wedding and the day of. She personally delivered and set up all the food herself. All of the dishes were absolutely amazing! All of my guests were blown away with their meal. Sonia checked in with me after my wedding date to ask how everything went and if I was happy with the food/service. It is very clear that she is serious about great customer service! I find her to be very personable, easy to work with, and professional. She respected all covid-19 protocols by wearing a mask and keeping distance from my guests while setting up the food (even though we were outside). I would recommend Parlato's Catering to anyone looking for exceptional food and service with a reasonable price. Thank you for all of your hard work Sonia! We will definitely be contacting you again for future events!
We had an amazing experience working with Parlato's catering. The food and service was excellent and they were able to meet and cater to all our needs. Highly recommend!
My husband and I rarely use caterers as we pride ourselves as excellent home cooks, especially when it comes to Italian food. But when I do use a caterer, it's Sonia of Parlato's Catering. Authentic recipes, fresh ingredients, all delivered professionally and with artistic flair! Parlato's is truly a cut above -- your guests will rave. Highly recommend.
Parlato's catered a small soiree to celebrate my 50th. Food service and staff were all fantastic. Sonia made arranging everything so easy. And my kitchen was perfect after the chief and server left.
Everyone loved the food. Not cheap but well priced for the quality and quantity you get.
Thank you Sonia and team for making my event so great.
The food and customer service were exceptional! Sonia catered my wedding this past weekend and all of my guests were very happy with the food. It truly felt like we were back in Italy! I highly recommend Parlato's Catering for you next event :)
Inquire Now
Call 905.741.7261 or email hello@parlatoscatering.com
Hosting a special event? Find out more about how we can make your next event a sensation. Get in touch to learn more, discuss options and start planning!